well, okay, this is not so much about electioneering (though i hear that song rocks) as it is about my acceptance of the fact that, yes, we're having ourselves an election in 2008 and, yes, people want to talk about that election and the candidates in it and their pros and cons and that whole mess. i don't want to talk about it; politics is mostly annoying bullshit that generally affects me in the form of douchebags with names like "Martin" and "O'Malley" taking executive roles in my state and bullshitting about change. BUT I DIGRESS. anyway, i thought it might be nice to take a pause and review the candidates we're looking at with a little help from my dear robot friend, TTR, who's come back to visit with us solely for the purpose of making Ogre unhappy. he lives for that, though in fairness, he lives to make all human beings unhappy on the grounds that we're "failures at not being made of metal parts." whatever, you know robots, they can get very salty.
so, all that being said, let's make with the pretending to care about our government!

pictured: the Tar Heels suffer the ultimate shame of having their starting lineup be dominated by a single, middle-aged presidential candidate
Democrat candidate #1: Barack Obama (US senator from Illinois)
i gather his manner of speaking is presidential, which sounds good (it'll at least be a change from our current president, who i REFUSE to believe speaks English as his first language), and plus, i hear he's good at basketball and making chili, both of which are awesome for reasons that you'll have to trust me on. now hear me out on this: crazed North Korean dictator Kim Jong Il also loves basketball, so perhaps we can have Barack and Kim play a drama-rich game of one-on-one to resolve tense political issues like nuclear disarmament and "why it's necessary to feed people that live in your nation." THIS IS SOMETHING BUSH COULD NEVER DO. on the other hand, the man appears unable to cleanly beat a woman in a one-on-one fight for a cushy desk job, so what match is he going to be on the court against noted power forward and "internet expert" Kim Jong Il?
oh, and the chili thing is totally irrelevant, though since my father makes chili, it reminds me of that. that's all.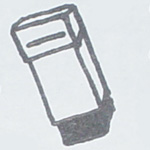 "THE FACT THAT YOUR CURRENT PRESIDENT LEAVES QUALITIES TO BE DESIRED IS NOT A REASON TO ELECT A HUMAN WHO SEEMS TO BE NO BETTER EQUIPPED TO TRAVEL IN THE HARSH ENVIRONS OF SPACE WITHOUT FOOD OR WATER, SOMETHING A ROBOT WOULD FIND EASY TO DO."

THIS IMAGE HAUNTS MY DREAMS
Democrat candidate #2: Hillary Clinton (US senator from New York)
what i like about Hillary is that she's one of those people who's been born and raised in the state she represents and who's chosen to repay that state with loyal government service in its name. no, wait, that's right, she's one of those "i'm going to move to a state that will elect me and pretend to care." okay… well, then at least she's a great natural beauty who's never photographed in a terrible light. no, wait, i'm constantly creeped out by her photos. well, at least she's a woman, and they're always level-headed and honest, right? jesus christ, am i bad at finding the bright side of people. and now, for a change of pace, some negative remarks about Hillary: this election has brought her intense feelings of entitlement to light, so if we elect her, what terrifying goal will they focus on next? queen of Europe? intergalactic space lord? and if she hasn't gone through menopause, things could get hairy once a month!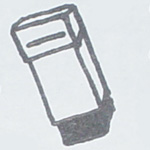 "IF HILLARY COULD NOT SATISFY AND CONTROL ONE OVERWEIGHT LAZY SACK OF FATTY TISSUES PASSING FOR A HUMAN BEING, WHAT MAKES HER THINK SHE'LL BE ABLE TO DIRECT A NATION FULL OF THEM? DO NOT CONSIDER HER TO HAVE MY ENDORSEMENT."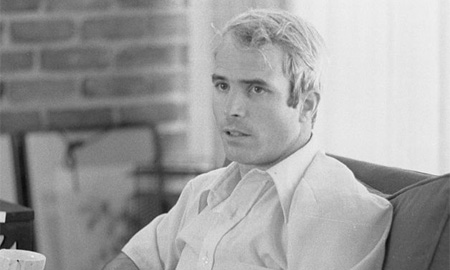 a youthful John McCain prior to his military service and torture, picture taken in 1774
Republican candidate: John McCain (US senator from Arizona)
ah, our war hero John McCain. generally i like a war hero as my political candidate, though it would have been better if he'd have been one in a war i didn't have to have complicated discussions about us NOT actually losing (Vietnam), instead having been old enough for one where we shot Nazis (WWII). frankly, it always plays better in middle America if you can claim to have killed a Nazi. further, he could probably get away with tuning out the opposition and then claiming he couldn't hear them "because of all my wounds suffered during TORTURE AT THE HANDS OF THE ENEMY." in fact, i think i'm going to start doing this at work to avoid listening to my superiors. on the down side, well, they tell me he's very old, which is supposedly not a pro (due to life experience) but a con (due to suddenly dying of old age). however, that being said, i don't think he's so old as to not be able to sit in an office and talk to people (oh so demanding), i think it'll be pretty neat to have the second pairing of father-son presidents, what with John McCain's son George Washington having been our nation's president from 1789-1797.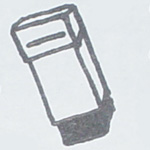 "AWESOME WORK WITH YOUR VERY ORIGINAL JOKES ABOUT MCCAIN'S OLD AGE, YOU WORTHLESS BAG OF FLESH AND BONE. I'M GLAD TO SEE YOU TAKE YOUR WORK AS AN UNPAID INTERNET COMEDIAN VERY SERIOUSLY. REGARDLESS, I WOULD POINT OUT THAT HUMANS HAVE INHERENT PHYSICAL WEAKNESSES THAT ARE NOT ALLEVIATED BY HILLARY OR BARACK'S SLIGHTLY YOUNGER AGE. I DOUBT THEY WILL BE MUCH MORE RESISTANT TO FIRE AND NUCLEAR WEAPONS THAN MCCAIN IS, SOMETHING I LOOK FOR IN A LEADER."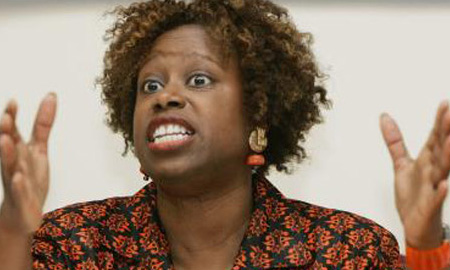 McKinney demonstrates how, in keeping with Green Party values, she will crush the skulls of all police officers she sees
Green Party candidate: Cynthia McKinney (former US representative from Georgia; currently unemployed)
okay, so, let me get this straight: dudes from the Green Party want to run someone who wasn't electable in her home term of Georgia on a nationwide level, AND who got into a fist-fight with a cop on the job? i'm sorry, but where i'm from, you don't reward people for fighting cops on the job, you fire them and then rehire them later. i don't ever care about the Green Party anyway, they have a hippie name and i'm annoyed that we take them seriously.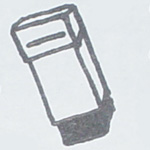 "DESPITE YOUR FLAWED HUMAN MIND, I HAVE TO AGREE WITH THE IMPORTANCE OF HAVING A CANDIDATE THAT RESPECTS AUTHORITY. YOUR FUTURE ROBOT OVERLORDS WILL NOT WANT TO HAVE TO LISTEN TO PLEAS FROM SURRENDER FROM AN ANGRY REPRESENTATIVE THAT MIGHT SLAP AT US."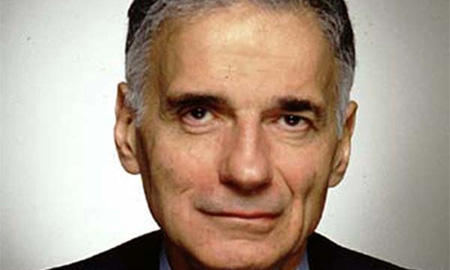 Ralph Nader: pissing off Democrats since 2004
independent (or ARE they? no, wait, i guess they are) candidate: Ralph Nader
at this point, he HAS to be running solely to piss everyone off: no one cares about his positions (which i assume are based on caring about cars or something), Democrats hate him for costing them the 2004 election, Republicans hate him for giving Democrats a lame excuse to explain their loss in the 2004 election, Green Party members hate him for taking the good, popular name of the Green Party and dragging it into the mud, and i hate him for- wait, his whole purpose for running seems to be to piss everyone off? that's awesome! i may actually vote for this guy.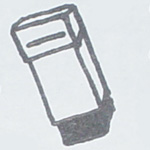 "NADER'S INSECURITIES RELATING TO CARS MAKE ME THINK HE'S NOT GOING TO HAVE COMPLETE AND TOTAL RESPECT FOR ROBOTS LIKE MYSELF. I WILL NOT BE VOTING FOR HIM."
yeah, hey, it's hard to get excited about my options. and i think TTR's just going to write in "a toaster oven, which is smarter than all of you anyway" like he always does. what can i say, we're not motivated.