DISCLAIMER: this has been separated out from the standard weekly update so as not to offend 50% of my readers by talking about "all that hip-hop nonsense." feel free to cruise on past this post, you zany white devils!
generally speaking, i have some notorious trends in my love of hip-hop music:
01. i am totally nostalgic for the sound of the 1990s and love to get all worked up about this when i go back and listen to albums from that time. classic examples include: AmeriKKKa's Most Wanted making me outraged about the lack of samples and proliferation of choruses on modern hip-hop records; me being the only person to purchase and fully enjoy Public Enemy's Muse Sick-N-Hour Mess Age. seriously, no one gives a fuck about that record, but "Whole Lotta Love Going On In The Middle Of Hell" always, always, ALWAYS gets me worked up.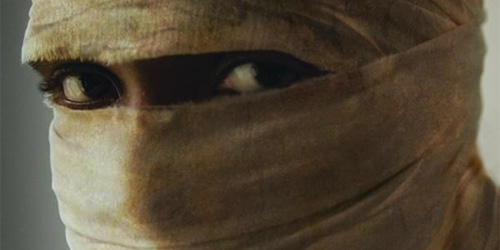 02. i love to wait expectantly for albums that have been on the back burner for years, get turbo-excited for them to be released when they're finally about to drop … and then soak in all that wonderful disappointment of them not being that good. the best example of this, i suppose, is Pharoahe Monch's Desire: his Internal Affairs album is one of the best records ever, hands down; his random songs, unreleased "albums" and pseudo-mixtape-collections like Y'All Know The Name and Innervisions kept me waiting with baited breath … and then Desire dropped. and it wasn't bad, but, after eight years, it could have been so much better. i imagine the same thing will happen for me when Only Built For Cuban Linx II finally comes out.
and then Method Man and Redman came out with this Blackout! 2 thing.
they had this cool little album called Blackout! back in 1999 and then they came up with this one out of nowhere. i have no idea why it took so long to finally get out on the market (although i obviously suspect that a massive amount of marijuana being ingested by the artists in question had something to do with it…) and, even better, i have no idea why the exclamation point is after Blackout! but NOT after the 2 in the title … and i also have no idea why that makes the title even more excellent.
but best of all, after heading out to the record store to stand in line and pick it up, never minding the fact that i hate to be up early and the fact that i think the album being purchased by the rest of the young white hooligans at that time was Eminem's Relapse, i find it's not a disappointment at all. maybe i should have expected as much from the handful of quality singles that got dropped prior to the album's release (such as "Four Minutes To Lock Down" and "Dangerous MCees," to name only two), and maybe it's because i was so primed to be disappointed… but you know what? i'm not. i don't mind that Bun B is on this album on a song where Wu-affiliates are shouting out the South (something i am sure drives Ghostface BEYOND crazy … or, rather, it might, if he wasn't clearly already there), because the song kind of sort of rocks. i don't mind a brief moment of Autotune from Redman because it kind of sort of works.
so i would recommend people buy this record, if only because it's pretty inexpensive and if you never got Blackout!, you can pick them both up in this 2-CD collector's set. maybe you heard Blackout! was a good album? or that the title track of that album is up there with "Thug Motivation 101" on the short list of house of hate theme songs? well, if someone who isn't a liar told you that Blackout! rules, i would check them both out.
and Eminem's record isn't bad, but if you have been waiting expectantly for it … you might be disappointed.