so, a couple of years ago we had this big-deal election in 2008 where Obama was elected, proving racism was official over once and for all, and then it turned out he was a secret communist Muslim and he completely destroyed American society, or so some dudes told me, and since that seems pretty bad, as most of us like society and all its fancy trappings, we had another big-deal election and so now i find myself feeling compelled, once again, to post about it.
relevant portions of the 2008 introduction that i might as well copy and paste here:
–"if i might paraphrase noted political pundit Chris Rock, my opinion as to the result of this election can be summed up with "[GOP] supporters too happy, [Democrat] supporters too mad."" seriously, this never stops being true.
–"at this point, i may actually be apathetic enough to really have no opinion on the election" actually, though, this is never true, hence the continued posts. i just completely disgusted and depressed by the actual elections, but i get over it.
–"so let's do this thing. also, just for backup, i'll bring my robot friend along again. he seemed to enjoy himself last time." TTR loves this shit!
I. THIS RINO CONTINUES TO DIRECT HIS MIDDLE FINGER SQUARELY AT TURBO-CONSERVATIVES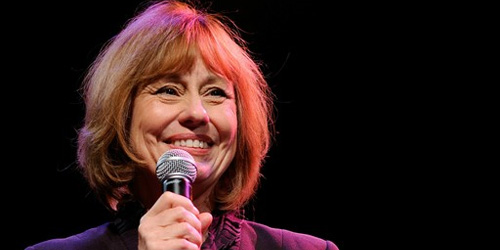 well this was certainly a wise investment…
one of my continuing issues with the Republicans, as i think i have talked about before, is this current obsession with purging the "Republicans In Name Only (RINOs)" from the party. again, perhaps this is part of my person philosophy that most people prefer a more centrist political platform, but i don't see how anyone reasonably thinks that going in the most extreme direction, be it right or left, encourages either voters from the other side of the aisle or moderate independent voters to flock to your banner. "hey, guys in the middle that have no strong social positions but care mostly about the economy! we're really against abortion!" this seems to me to be a weak sales pitch.
but let's look at this another way. say you're part of the GOP and you're working on your party's national agenda. this is going to involve you competing in states like, dare i say, Delaware and Maryland, where we're not THAT conservative and it seems unreasonable to think the same stereotypical Tea Party candidate that plays so well in Alaska and Kentucky will do well here. so what's your strategy? run those same candidates! wait… this seems to me to be a weak sales pitch.
so while these idiots are patting themselves on the back about their successes –and it would really be unfair of me to pretend that the GOP didn't have some serious success in taking House seats and governorships– i'd just like to note that their insistence on strict ideological conservatism cost them some winning seats thanks to crazy-as-hell candidates (Sharon Angle) and REALLY crazy-as-hell candidates (Christine O'Donnell). i'm not going to gloat because the Democrats will spend all their time doing so to spin this GOP success as a GOP failure, but you guys done fucked up, that's all.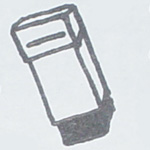 "IF I WERE YOU, I WOULD BE CONCERNED ABOUT THE FACT THAT YOU CONTINUALLY ALIGN YOURSELF WITH LOSING FACTIONS. I DO AGREE THAT THESE MORE CONSERVATIVE CANDIDATES ARE MORE LIKELY TO BE ANTI-ROBOT, WHICH WILL BE SAD FOR THEM WHEN THEIR HARSH METAL OVERLORDS ARE CRUSHING THEIR REBELLIONS AND SKULLS."
II. INSERT SOME SORT OF JOKE ABOUT "I'M NOT A WITCH, I'M YOU" HERE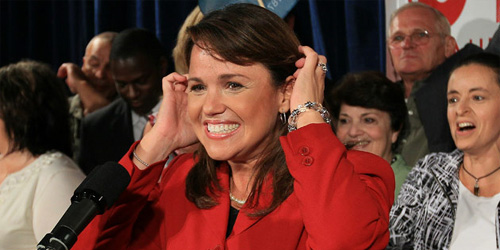 and just think, Delawareanites, you wanted this as your candidate because… uh… her clothes look similar to someone else's clothes?
and speaking of REALLY crazy-as-hell candidates, i'm going to blame this all on Sarah Palin. i rag on the woman because she doesn't bring anything to the table that appeals to me beyond her defense of gun rights (and, again, i give her credit for that), but what she seems to have done is to really encourage this "be anti-intellectual for the sake of being anti-intellectual" theme, and while there are PLENTY of douchebag intellectuals out there that live ridiculously smug lives and who could stand to get out there in the real world occasionally, there's also nothing wrong with appreciating the fact that smart, educated people know some shit. i don't care if they're not the "common man" any longer as a result.
plus, i hate the way my election ads are now filled with women in red outfits trying to look like Palin. that shit's annoying.
the culmination of this nonsense, of course, was the candidacy of Christine O'Donnell. this is in a state (Delaware) that's not incredibly conservative who had a moderate candidate (Michael Castle) who is simply beloved there. now, i don't love Castle and there's some things he's done i really take issue with, but this is a guy who'd caucus with the GOP, especially for the purposes of controlling the Senate, and who'd been elected to some national office for almost 30 consecutive years. he'd had a 98% chance of winning the general election … and then these turbo-conservative idiots back O'Donnell, and suddenly the Democrat has a 98% chance of winning. just think about those odds for a moment.
so now you've handed over the seat to the Democrats which, in the face of the ultimate failure to win the Senate, seems even worse. but now there's this: look at this ridiculous candidate you've run:
-she apparently spent 1987-2010 getting a BA in English. now, perhaps i should cut a fellow English major some slack, but it seemed to me like 1997-2001 was plenty of time to get such a degree, and i changed majors in the middle of that time. so at the very least we're not giving the impression of a particularly scholarly character;
-there's an additional factor of implying graduate study at schools that have never heard of you, and in years prior to ever getting your undergraduate degree… so someone might be stupid AND a liar, and not just a liar, but a bad liar, which is probably the greatest failing in terms of one's political career;
-now, i'm not going to get into mocking all the anti-masturbation and anti-evolution stuff, as to some extent it's just personal positions and thus difficult to mock. but i WILL point out that if you go on Politically Incorrect 22 times, you should either a) realize you've moved from "conservative that Bill Maher ambushes" to "conservative that Bill Maher mocks repeatedly" or b) realize you're just fucking stupid;
-she apparently doesn't seem to have ever had a job, which makes it even more confusing as to why she couldn't finish that degree faster, but which also doesn't seem to make me think of her as a legitimate candidate. not paying your mortgage? owing thousands in taxes? doing "odd jobs" to make the ends meet? this is not a serious candidate;
-okay, i WILL make fun of the fact that "she also said China was plotting to take over the United States, and that she had classified information which supported her claim" during a campaign at one point PRIOR to all this 2010 election stuff.
but honestly, i don't even blame O'Donnell, i blame the backers that felt she was the better candidate and Sarah Palin, who apparently made dressing up and being a woman all the political capital someone needs to get into this position. what a fucking fiasco.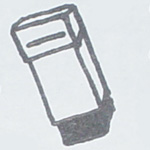 "IT IS MY BELIEF THAT ALL OF THESE SUPPOSED FLESHBAG POLITICIANS IN UGLY RED DRESSES ARE SOME SORT OF LOW-BUDGET ROBOTS, WHICH WOULD EXPLAIN THEIR FAULTY LOGIC AND REDUNDANT APPEARANCES. EVEN THE LEAST OF MY ROBOT BRETHREN IS SUPERIOR TO HUMANS OF ANY TYPE, OF COURSE."
III. VOTING IN MARYLAND, AKA "SLIGHTLY BETTER THAN NEW JERSEY"

while i cannot believe we're getting ANOTHER term of this dude, it's still pretty excellent to look at him staring awkwardly at some fish
as always, before the election, i made some noise about not bothering to vote; i've got a track record of participating in every primary and "real" election since 1998 or so, so i figured i was due for a break. unfortunately, not everyone agrees with that theory, so i said to myself, hey, once again, let's see if it really mattered that i voted. the results?
governor, US Senate, US House of Representatives: as usual, big returns for the Democrats and a waste of my time. granted, in some of these cases (Senate, House of Representatives), my county clearly agreed with me and the candidates obviously had to work harder and spend more than they usually do, and i can actually see the shallow victory in that. still, it's fairly frustrating to consider the notion that these politicians essentially will NEVER lose an election. hell, Mikulski's been in the Senate since 1986 and Hoyer's been in the House since 1981; i think the two of them could abduct a busload of children, use them to film child pornography, and then rape and murder them all on the evening news and STILL get 50% of the vote. what can i say, i'm jaded.
also, let me repeat this: "reasons why i don't support Hoyer? well, a) i've met the guy, and he struck me as a scumbag and b) his name is fucking Steny. STENY. if his parents couldn't be bothered to give him a real name, why should i give him my vote?"
state-specific offices not named "governor": i think we traded a conservative Democrat for a Republican and everything else stayed the same. wow, what progress. i mean, okay, it's a win to some extent, but mainly if you only think of things in strictly partisan terms.
that whole slot thing again: as always, as far as the slots go, i violently oppose them because of Martin O'Malley's two-faced nature. he hated slots when Ehrlich wanted them, but now that he's the governor, he thinks they're a great idea. plus, they keep telling me that slots will fund EVERYTHING when they've made a concrete profit of $0 to date, as well as cutting my taxes. why are you cutting my taxes if we need all this money? anyway, i think everyone in the state EXCEPT for yours truly voted for slots. so whatever.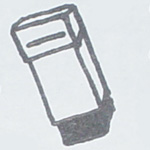 "AS USUAL, YOU HAVE DISREGARDED MY ADVICE TO SPEND LESS OF YOUR TIME VOTING FOR LOSERS OR COMPLAINING ABOUT LOSERS BEING LOSERS ON THE INTERNET, AND MORE OF YOUR TIME DOING THINGS THAT DIRECTLY BENEFIT ME, SUCH AS POLISHING MY SHINY METAL OR DYING IN A FIELD SOMEWHERE. I DO, HOWEVER, CONTINUE TO SUPPORT YOUR STANCE ON SLOT MACHINES FOR REASONS OF STRICT ROBOTIC LOGIC."
IV. A SERIOUS MESSAGE FROM JANKLOW

in order to get us past the sadness of the election, here is a picture of a puppy
you know, when i was young, i was raised to believe in certain concepts i don't really believe in anymore: if you work hard, you'll be successful in life; some nonsense about love being a legitimate concept; childish shit like that. i'm strongly considering adding "voting is important and makes a meaningful difference" to that list.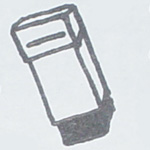 "THE FACT THAT YOU WERE RAISED IMPROPERLY SHOULD NOT FORCE ME TO LISTEN TO YOU WHINE ABOUT IT. IN RESPONSE, I AM COMPOSING AN ANGRY COMMUNICATION TO YOUR STUPID MOTHER."
…goddamn, what a mean robot.