now that Christmas has come and gone, before i get back into the usual routine of "commenting on various news stories in the absence of a 'real topic' or whatever else it is that legitimate writers cover on the internet," i wanted to take a brief moment to rag on a couple of other Christmas-themed stories that i had not yet gotten the chance to. you know, before they're completely outdated and i'm talking about Christmas stories in February and everyone's just staring blankly at their computer screens? anyway, let's get right into it.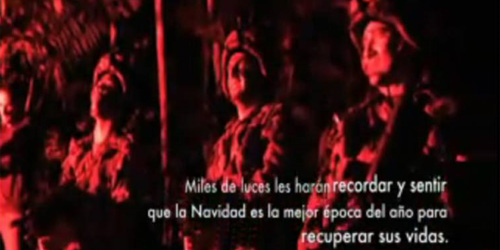 so, i don't exactly speak the Spanish… so i hope this has something to do with "Operation Christmas"
Colombia army gives FARC rebels early Christmas gift
"The Colombian army says it has installed a giant Christmas tree in Farc rebel territory, to encourage guerrilla fighters to demobilize."
really? i mean, okay, i didn't not know what FARC's stance on Christmas and/or Christmas trees was, although i could have assumed that, being criminal Marxists, they would probably say some very negative things about it, and then start talking about Lenin. all the communists LOVE Lenin!
"Special forces infiltrated the remote Macarena mountain range to dress a 25m (82ft) high tree with 2,000 lights. Movement sensors will make the tree light up when guerrillas approach."
ah, okay, it must be a joke, because not only is the idea of making these motion-sensor-activated trees ridiculous (or maybe it's not, but it sure makes these trees sound fancy), but also, Macarena mountain range? come on!
"The army says it will put up trees in nine other rebel-held zones to spread the message that Christmas is a good time to abandon armed struggle."
well… okay, this is starting to sound legitimate. nine other trees? although i'm not sure if the message a government Christmas tree sends is "Christmas is a good time to abandon armed struggle" so much as it is "fuck you, FARC, we'll put our capitalist trees anywhere we want to put them, and there's nothing you can do about it!"
""Operation Christmas," as it was code named, was carried out by elite troops using Blackhawk helicopters."
for the record, that's a completely useless code name. remember, these things are supposed to DISGUISE what your military forces are doing; this is why we might code name some operation to drop a Special Forces team onto some Syria nuclear reactor something like "Operation Teakettle." then, when someone hears the name, they'll have no idea what's going on. make sense? okay, so what's the point of the code name?
"The Christmas tree was installed near a rebel supply route in the region where the Farc military leader, Mono Jojoy, was killed in a large-scale military assault in September."
granted, i understand that he was a serious, murderous criminal and all, but i can't NOT enjoy the fact that this dude was named "Mono Jojoy." also, i would like to note that he was killed thanks to "Operation Sodoma," which apparently was a lot more military-themed than it sounds.
"As well as lights, it was decorated with slogans saying "Demobilize, at Christmas everything is possible" and "If Christmas can come to the jungle, you can come home"."
okay, i'm not even going to pretend this isn't awesome anymore. Colombia, you're hilariously pranking the hell out of these rebels, and for that i salute you.
i would also like to throw in a brief shot at the fact that British people think they're SO SMART because they use words like "boot" and "lorry," and yet they spelled it "Farc" like it's some guy's name. actually, though, all the British guys i have known have been very nice and never called me a stupid American… so now i feel bad and this whole burn has kind of backfired on me. oh well!
South Korea's mixed messages to North: anger, and a Christmas tree
and speaking of people using Christmas trees to prank the hell out of their adversaries:
"Christmas may be the last thing on the minds of many North Koreans this year, but that didn't stop their neighbors to the south on Tuesday from sending a message designed to raise their spirits. The method of delivery was a giant, brightly lit Christmas tree, reportedly visible from Kaesong, the border city on the northern side of the demilitarized zone dividing North and South."
now, as hilarious as i find Kim Jong-Il, i'm also going to admit i find it hilarious to picture him sitting in his North Korean fortress, sipping some expensive liquor (probably Scotch), watching his battered old VHS tapes of the L.A. Lakers (and their cheerleaders) … and then catching a glimpse of this massive Christmas tree out of the corner of his eye and freaking out. and THAT, my friends, is the true spirit of Christmas.
"The tree serves a propaganda role, reminding of repression and the lack of religious freedom in the North. Yet even in the tumult of plummeting North-South relations, it may also serve as a beacon of continuing Korean brotherhood."
damn it, Christian Science Monitor, don't bring some "message of brotherhood" into the mix here, as it really fouls up my ability to presume this is all hilarious. now i'm going to think of the starving, abused North Koreans who are toiling in… uh… some salt mines? no, no, some nuclear mine! anyway, they're toiling and they're sad and they see the Christmas tree and they have hope? that's not fucking FUNNY, you sick bastards!
"Over the past decade, the US was frequently the target. The streets filled with protesters in 2002 after two US soldiers ran over and killed two South Korean schoolgirls. Two years ago, Koreans vented their fury again when imports of US beef were controversially resumed. But the recent attack failed to yield an outpouring of comparable magnitude, despite a year of military confrontations and casualties – a contrast that may speak to the ties that bind across the border."
brief serious tangent: while i acknowledge and respect the ties between the two Koreas, this is still pretty fucked up. granted, it's tragic that those girls were killed, so i can overlook that protest. but let me get this straight: there's streets filled with protesters over the fact that US beef is being imported (beef which no one HAS to buy) … but there's no protests after artillery shells kill South Koreans? South Koreans, your priorities are officially a little fucked up.
"It is really ridiculous. Forty-six sailors were killed on the [sinking of the South Korean naval vessel] Cheonan in March and this time two soldiers and two civilians have been killed by the bombardment," says Shin Woong-jae, a photographer from Seoul. "Why isn't there any protest against North Korea?"
Shin Woong-jae, your priorities are cool and if i had realize you were about to recap it for me, i could have saved myself the trouble. oh well! then this article goes on to talk at length about all the serious issues facing the Korean Peninsula, issues that are very serious, but which have no place in an irreverent blog posting that has aspirations to comedy. so i guess we'd better switch over to another article:
"Governor of Gyeonggi Province Kim Moon Soo has said that any attempt by North Korea to attack Christmas lights on a hill north of Seoul would be a "clear provocation." … Speaking this morning at meeting with provincial high officials, Governor Kim said, "It would be a clearly provocative act were North Korea to attack bright lights on South Korean territory.""
i think you might be a little defensive there, Kim Moon Soo, because wouldn't it be a provocation for North Korea to attack ANYTHING on South Korean territory? i mean, it's not like when they shelled Yeonpyeong Island all the South Koreans were saying "eh, there were no bright holiday lights there, so it doesn't really matter if anyone was killed." unless, of course, we happen to know that Christmas is almost too much for Kim Jong-Il to resist attacking… which really would make him such a comic-book villain.
"The [Yoido Full Gospel Church], which says it is holding the ceremony to demand an end to North Korean provocations and call for Korean reunification, has been prevented from putting up the lights in previous years to avoid antagonizing North Korea. Therefore, concerns have been raised that North Korea might attempt to attack the tower on the hill, particularly given that it faces an area of the North which houses a large number of Chosun People's Army personnel."
i have got to figure out a way to send $13 to this church, which, if you ask me, should immediately change its name to "Yoido Fully Awesome Church." oh, sure, they're probably actually pretty boring in full and spend a lot of time praying or whatever, but let me dream, damn it!
"Nevertheless, North Korea regards the Christmas lights as one element of psychological warfare, and as such may feel that they are a suitable target-"
let me close this bit with some advice for North Korea: dudes, if they KNOW you're going to flip out over a Christmas tree, they're just going to keep lighting up Christmas trees. you have to think of this like South Korea is your big brother; if they find out that you go nuts over Christmas trees or getting punched in the arm or whatever, they're going to milk it and enjoy themselves. don't play into that, guys?
wait… maybe i should have used my time to give North Korea advice to tell them "stop being such dickholes and give up the nukes and Kim Jong-Il and just peacefully reunify with South Korea already." shit, opportunity lost!
okay, on to more non-Christmas matters: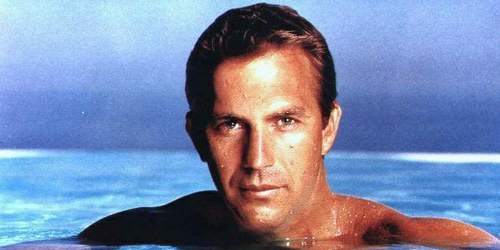 remember when this visage was always smiling at you from movie posters? thank god that's over
Stephen Baldwin Sues Kevin Costner for Allegedly Scheming Him Out of Millions
so, i hate to link to some gossip under the guise of news, but really, this headline is too excellent to overlook. why, just think of the possible reasons that Stephen Baldwin (who might still need your help) could possibly think that Kevin Costner, of all people, has schemed him out of money? i don't know about you, but all i could think of was "something regarding Tin Cup 2." wait, "Waterworld 2" might even be funnier! the possibilities are endless! so let's see what's up:
"Kevin Costner and Stephen Baldwin aren't Harvard students weaseling inside a dorm room, they're grown men, but Costner allegedly pulled a 'Social Network'-style Zuckerberg move-"
ugh. see, this is why i try not to get articles from celebrity gossip sites. why the hell are we talking about the goddamn Social Network? doesn't this ridiculous Baldwin-Costner feud have enough legs to stand on its own?
"-when he supposedly duped Baldwin into dropping his shares in Costner's company Ocean Therapy. According to TMZ, Baldwin is suing Costner because he robbed him of his shares in the oil-filtering invention Costner sold during the BP oil leak disaster in the Gulf of Mexico."
yeah, this is not exactly the defrauding i saw coming. actually, that's not entirely true, because i remember Costner going on and on about his oil-filtering machines in the wake of the BP oil spill incident, and honestly, it always comes to mind when i think about "Kevin Costner" plus "ridiculous events." that said, what the hell does it have to do with Stephen Baldwin? maybe we'll find out in the next quote…
"According to a filed lawsuit in Louisiana federal court … Costner agreed to have Baldwin come on to his small biotech company, which built a device separating oil from water. The move assured Baldwin 10 percent of shares in the company. The key part of the lawsuit comes in Baldwin's accusation of Costner lying about plans to sell the devices to BP after buying Baldwin's shares back, when he later ended up selling 32 machines to the oil corporation. The deal with BP had an estimated value of $52 million. Baldwin suggests he was "duped" into selling back his shares to make a bigger profit with a BP deal Costner said didn't exist, and wants to be repaid in damages."
several things that i do not believe could possibly be accurate include:
–Costner having a "small biotech company" that builds ANYTHING, let alone an oil-filtering machine;
–Costner's company being capable of building any machine than a legitimate corporation would purchase, let alone 32 of them (seriously?);
–various 9/11 conspiracies (i just don't believe in them);
–Costner being clever enough to "dupe" anyone, even Stephen Baldwin. in fact, i once knew this Labrador retriever that always tried to run in front of the target when you were shooting, and i don't think Costner could outwit that dog.
"Before Costner parted with Baldwin, Costner spent $20 million investing in Ocean Therapy with hopes of helping saving entire ecosystems poisoned by oil leaks-"
also not making sense: how the hell does Costner have $20 million to spend on this? granted, i know he was a big, popular movie star pulling down lots of case… but wasn't that like 20 years ago or something? and i know he was big enough star-wise to product and direct and all, and thus maybe get some percentage points on film profits… but didn't he also have some infamous flops? i happen to think he still owes me $10 for Waterworld. and also, that's $20 million spent on this ALONE, not including his home(s) or family or living expenses or agents or lawyers. how much money does this guy actually have?
"-and serendipitously, Costner's wonder machines ended up making him a "green warrior" after they were put to work in the Gulf of Mexico last Summer."
serendipitously? you're not fooling anyone with your giant words, gossip site. but let's move on to the topic at hand: i really do not recall anyone using Costner's machines. am i wrong? does anyone else remember them actually being used? furthermore, we will not be referring to him as a "green warrior." or any other kind of "warrior." we will be referring to him strictly as "Kevin Costner, lord of the douchebags."
there's no information beyond that, so i guess we'll have to wonder about whatever will become of this shocking legal debate.