well, it's time for me to finally admit, despite the absolutely LACK of protesting to the contrary, that our continued stream of hip-hop-themed updates are going to have to end (at least temporarily) as i have run out of steam on that front. it was great while it lasted, or it wasn't, but it was SOMETHING. things were occurring! things on the internet!
anyway, that's a weird and pointless introduction, so let's move past it and get right back to the meat of this website: finding some random, semi-recent stories on the internet and then providing some commentary (often aggravated) regarding them. without further ado: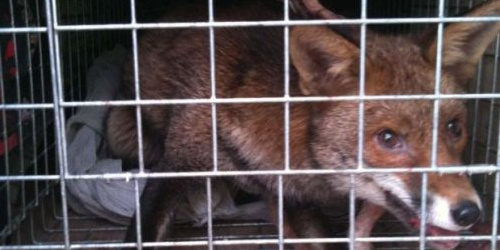 well he certainly does seem goddamn ECSTATIC
fox found at top of UK's tallest skyscraper captured
this title is immediately awesome because of how much difficulty it implies is involved. i have two immediate thoughts: how does a FOX get up into a skyscraper, and how hard can it be to catch them? granted, and i think i have discussed this before, i am aware that foxes are ridiculous wild animals with the ability to make insane, painful noise, but still. BUT STILL. anyway, there's an article:
"A young fox who was discovered living at the top of the 288 metre (945 foot) Shard building in London was captured and released. The animal is believed to have gone up the stairwell at the Shard building, which is still under construction, and lived there for two weeks, surviving on food builders left for him."
so this makes more sense: we're not talking about a completed, closed building and, let's be honest, random dog-like animals DO seem to like to go urban sometimes. i'm always hearing about periodic coyote excursions into our cities here in the US. however, i do have to wonder how an animal living off food people were LITERALLY giving him couldn't be found and removed sooner. it's not like he's got a lot of options, right?
"The fox was called Romeo by council staff because he was captured shortly after Valentine's Day. Metro reported that he Romeo was caught by Southwark Council pest control officers and taken to Riverside Animal Centre (which is part of the London Wildcare Trust) in Wallington. "We were delighted to be able to help Romeo, the fox trapped 72 storeys up in the new Shard building in central London," stated a message of the centre's website. "Romeo spent four days with us-"
okay, that's enough. please stop calling this fox Romeo. it's not an appropriate name for a fox. now, okay, getting worked up over what i deem to be "inappropriate names for animals" is sort of a pet peeve of mine (i'm looking at you, people who think you can call a cat "Billie Jean," which is an absolutely AWFUL name for a cat), so this could be a case where i'm sitting here staring daggers- wait, scratch that, THINKING daggers at these British dudes (or ladies) while everyone else is thinking, "you know, i don't see how this matters OR how the outrage is funny." don't judge me.
"They found Romeo to be in good health other than he hadn't had quite enough to eat, and said that when he was released he glanced at the Shard and then trotted off in the other direction."
you know, if you're going to go with this "animals: they're just like us" stuff and insist the fox was emotional about this, just go all the way and have the article declare the damn fox shot a wistful look at the building and wiped away a tear, because i would find that just as believable. also, it's probably a given that a fox never has had quite enough to eat. wild animals never do!
"The Fox Website reports that urban foxes were first established in cities such as Bristol and London during the 1940s. They rarely cause problems, and are efficient are keeping the rodent population down."
damn it, British people, why do you have to be so unflappable? "oh, yes, dear, urban foxes were established throughout Britain back in the 1940s. thought they'd be a good stop-gap against Hitler, you know. bit of a character that gentleman was. heard he was scared of foxes, you see." i get it, you guys are unnaturally calm in the face of everything except poor breeding and someone talking reckless about your precious queen. quit rubbing it in.

let me be honest: i prefer my Nigerian criminals to be upfront about it and/or possibly possessing a legitimate grievance or two
man gave $200K to fake online girlfriend
this'll be a quick one. so okay, i don't really want to come off as too harsh in this case, because it doesn't sound like the guy fell for the idiotic get-rich-quick promise of the usual 419-type scam. and without getting so serious that we kill the mood, once you realize that this isn't some disgusting basement-located nerd who gave a pile of cash to a dude he thought was a HOT CHICK on some World Of Warcraft server, it becomes pretty clear we're talking about a lonely, sad guy. i am not without sympathy for that dude. however … we've got to have a little comedy in life, so here's the article:
"Police in Illinois said a man "was in disbelief" when officers told him the online girlfriend to whom he had given $200,000 was not a real person. Naperville police said the 48-year-old man called investigators Wednesday to say he believed the woman, with whom he had been involved in a 2 1/2-year online relationship, had been kidnapped in London, the Chicago Sun-Times reported Friday.
The man told police he had wired $200,000 to the woman during the relationship to different bank accounts in Nigeria, Malaysia, England and the United States. Investigators said the ID card the woman showed the man was a sample driver's license from Florida. The man "was in disbelief" when officers told him the woman was not real, police said."
told you it'd be a quick one. anyway, i don't understand how anyone who's not completely damaged in the head seems to think it's reasonable to:
01. date a woman that you NEVER MEET for two-and-a-half years AND…
02. send this woman an astronomical sum of money (which, for a woman you've never meet, is anything over $25) AND…
03. send this money all over the globe.
because i read about all these internet scams, and these "i've been kidnapped" scams, and while not everyone has all their brain cells blazing furiously to defeat their enemies and not every scam is the absolutely bare minimum "I AM A NIGERIAN PRINCE WITH $10000000000000 IN AN ACCOUNT FOR YOU TO ACCESS" laziness … how do they not see what's going on here when your "girlfriend" tells you, "hey, thanks for the money, but now my kidnappers need you to send ANOTHER $50000 to Malaysia?"
this is not going to be a good future we're going to have here. and speaking of society being a continuing series of disappointments: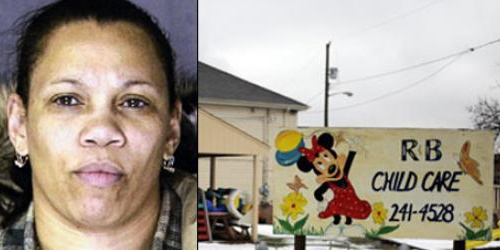 look, if nothing else, it's conveniently located
state shuts down Homewood daycare after drug raid
so i'm trapped up in the great state of Pennsylvania and i'm sitting in an unnamed facility and the news comes on and drops this story on me:
"The Pennsylvania Department of Public Welfare shut down a Homewood day care facility whose owner was arrested for selling drugs on Friday."
now, that's pretty bad, but i try to reason it out: either some dealers are paying a woman (one Reanell Booker) to store drugs for them in a daycare center on the assumption that the police won't suspect it and raid it and all that, or the woman is shady enough/broke enough to have decided to supplement her daycare income by selling at least $6,000 worth of crack cocaine on the side. both are bad, sad, and what have you, but sadly logical, right? well, let's see what they found:
"During the bust, agents found $6,000 worth of crack cocaine, several bags of sex toys and $4,000 cash. … Investigators said they found sex toys and pornography sitting around in the children's playroom when they conducted their raid."
oh. well. that's certainly … not appropriate.
so i have no idea what the master plan here was beyond "just be a terrible person and have absolutely no boundaries in your personal or professional lives," but luckily for Reanell, this would not actually be the most appalling part of the story, in my opinion:
"One parent who showed up to the daycare to learn that it was shut down said she doesn't know where she'll be sending her two young children. "I just think it's crazy. I don't know where I'm going to send my kids now. It was convenient for me," said the mom."
(sigh)
ma'am, love them or hate them, the police have just discovered that the "convenient" place where you sent your "two young children" prominent featured conveniently-located crack and sex toys. the fact that you are now inconvenienced, no matter how honest of a reaction it is (and believe me, i am sure it really is), is NOT the appropriate initial reaction to have to this story. it's just not. but if you don't believe me…
"Channel 11's Julie Fine talked with a woman who recently took her son out of Booker's daycare.
"I have seen quite a few people who were not attending the daycare in and out all day, said Khedijah Baskin. "There are no words to explain when you hear your son is going to a day care where drugs are being sold…sex toys…and there are children there all day," she said. Baskin's 4-year-old is now going to another daycare. "I took him somewhere else and he is very happy where he is," Baskin said."
shock… check. disgust… check. prompt removal of her child to another daycare as the primary response… check. nameless woman, please speak with Khedijah promptly, because THAT is the correct response.
so that happened a few days ago, and served as solid proof as to why i think it's fair to say it's just the beginning, the first inning, the battle for America's soul, and the devil's winning, but at least i'm thinking that it's a fairly isolated concept and all and that i can probably check out the news without seeing such events, right?
woman accused of running meth lab in day-care center
…goddamn it. i'm going to go drink a little and get some sleep.