at this point, i'm struggling to make some headway against some INCREDIBLY overdue updates and planning out some kind of horrifying running diary update; i think i've mostly gotten the house of hate back up to date for its loyal reader(s), but it's bound to only be a matter of time before i fail us all again, right? so let's make with the update!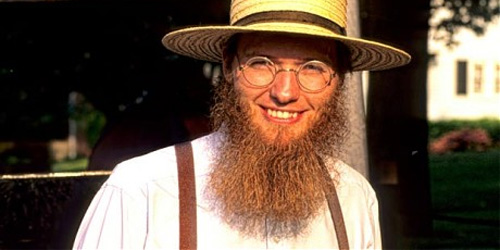 i'm guessing this is the Amish beard-thief equivalent of a trophy buck
group cutting beards off Amish in Ohio
i don't want it to seem like we're going too hard on the Amish around here –this is something like the third time this year we've noted a story that was not flattering to them– but i think we all know how i feel about dramatic beard cutting around here. i think it DEMANDS our internet attention!
"Numerous members of the Amish community near Bergholz are under investigation by at least four sheriff's departments involving incidents in which homes were broken into and Amish victims had their hair and beards cut off."
now, to be honest, when i first heard "group cutting beards off Amish," i assumed it was some random assholes assaulting Amish dudes and stealing their beards: completely dickish behavior that, sadly, i could totally see happening in the heartland of America, even if Ohio also contains the nicest city in America. i did NOT expect this to be some kind of internal Amish feud … but in retrospect, does it seem like that kind of thing would manifest itself in beard-cutting? yes, yes it does.
"The Jefferson County Sheriff's Department received two reports on Tuesday from individuals in Holmes and Carroll counties involving hair-cutting incidents. In Carroll County, a group of men knocked on a door of another man's home, pulled him out by his beard and tried to cut off his beard, reports state. In Holmes County, a group of Amish men allegedly burst into a home and cut the hair off men and women inside and cut the beards off the men."
now, okay, i understand that this is a serious crime. it's assault! it's also theft of some awkward sort! so we shouldn't be too flip about the whole situation. that said… a man was pulled out of his home by his beard before said beard was cut off? or, i guess, partially cut off? this… this is too ridiculous for me not to be laughing about it.
"Jefferson County Sheriff Fred Abdalla said there was an incident in Trumbull County about three weeks ago in which a group of Amish men and women from Bergholz went to a home in that county and cut the hair off men and women inside. Abdalla said hair from the victims was brought back to Jefferson County to prove to Sam Mullet, the bishop of the Bergholz group, that Mullet's orders concerning the hair cutting was followed."
i guess the plus side is that this isn't one of those crazy religious cult things where the leader sends his minions out to kill people; instead, he demands you bring to him their beards! and, also, some hair from some women, which is incredibly less funny than beard-theft. but still better than murder!
"A truck and horse trailer used to transport the Bergholz men was traced back to a man living outside Dillonvale. The driver said he went to a horse auction in Mount Hope in Holmes County on Tuesday with 27 Amish persons, who rode in the truck and horse trailer, according to a report from the Jefferson County Sheriff's Department."
wait… 27 persons? i understand that Amish persons may have to catch a ride from one of those god-hating, car-loving English from time to time, but to back 27 people into a truck and horse trailer? this seems excessive. and actually, it also seems like a bit of a cheat for Amish guys to be allowed to ride in a horse trailer when SUPPOSEDLY they're prohibited from using horse trailers themselves for religious reasons? what's the major difference?
"The men asked the driver to stop at a home in Holmes County. A group of the men got out of the truck, walked up to the house and then came back, telling the driver to "go," according to the driver's statement given to Jefferson County sheriff's deputies. The driver said the same thing happened at the home in Carroll County, according to the sheriff's department. The driver told a deputy he thought the situation seemed suspicious, but the men were speaking "Dutch.""
look, i don't care what kind of "Dutch" your passengers are talking: if they keep having you stop at homes briefly and every time they return, they tell you to floor it (or whatever the Amish version of that expression is), then you should know something abnormal is going on. just take them back to their farms.
also, what's with the quotations around "go" there? is that some kind of foreign, Amish-derived expression the average reader of the Intelligencer/Wheeling News-Register is not going to be able to understand? terrible.
"Zimmerly said Holmes County will be seeking felonious assault and burglary charges against the men involved. Abdalla said Carroll County also will be pursuing criminal charges."
Abdalla clearly does NOT want to be left out from his chance to file charges against beard thieves. that kind of nonsense will NOT be allowed to stand in Carroll County! oh, and they also throw this information in at the end for some reason:
"A group of 35 Amish residents in the Bergholz area filed a $35 million federal lawsuit against the Jefferson County Sheriff's Department concerning a Sept. 17, 2007, raid on their property that was part of a child custody case. … A member of the Bergholz Amish community, Crist Mullet was sentenced to six months in the Eastern Ohio Correction Center in October 2008 by Jefferson County Common Pleas Judge David Henderson for his guilty plea to three counts of of unlawful sexual conduct with a minor."
so it seems the beard thieves are also somehow tied up with a child molester. and according to some reputable journalists, it's about a religious feud involving this outcast group of Amish (possibly outcast because their members keep fucking children). but you know, i THOUGHT the idea behind all this Amish ridiculousness was to avoid the sinful world of the English and keep everyone pure and holy or something, right? i guess the allure of those fancy horse trailers was just too much for some people.
and now, for something COMPLETELY necessary: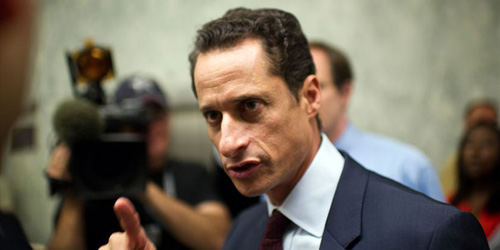 i admit i had totally forgotten that Anthony Weiner gives Sean Penn a serious run for his "most punchable face in America" title
heartbreak for Huma as new messages reveal how Anthony Weiner blah blah blah
alright, so to be clear: the title's misleading because it goes right into some revelations about the whole 'Weinergate' affair that makes Republicans too happy and Democrats too mad. was it a big deal? not really? was it absolutely inappropriate for a member of Congress to do? yes, and he deserved to resign as much as every other Congressman who's done something non-criminal and intensely fucking stupid. and the Democrats don't want him seated during an election. everyone ready to move on? good.
now, concealed in all the gossip is the reason for these "revelations":
"Anthony Weiner accused his Muslim parents-in-law of being 'backwards thinking' and never accepting him because of his Jewish background, it was revealed today. Newly released messages from the disgraced former congressman's text conversations, obtained exclusively by MailOnline, show how Weiner had explicit exchanges with women comparing them to his wife. … The messages are contained in a new book written by one of the women at the centre of the 'sexting' scandal, which saw the politician resign from his seat in Congress in June."
so someone decided to give a book contract to a woman whose sole achievement in life is having received photos of a Congressman's dick on her cell phone? seriously? actually, i suppose i should be less surprised about this, because it's not the first time some nonsense of this type has occurred in the world of publishing, but i'm still outraged, because it's still fucking pathetic. because, hey, this is not a book about the overall scandal where a reporter is trying to take a neutral perspective and look at all the parties involved – it's a tabloid story in book form "written" by one of the women involved.
note: if you believe this woman did a shred of of writing, i have many other ridiculous falsehoods to sell you. i don't expect every person to write their own books; i just wish they could say "a new book ABOUT one of the women" or something like that so the ghost writers could get their due.
"Former cheerleading coach Traci Nobles, 35, said that she has written 'I Friended You' to set the record straight."
jokes included in this brief sentence:
01. the description "former cheerleading coach" being the summation of this woman's existence. look, i don't mean to crack on cheerleading, but somehow i suspect this was not an official, paid job that she held;
02. the fucking "I Friended You" title itself;
03. the claim that she wrote it "to set the record straight." ma'am, you wrote this book for money. period. and would i do the same if i was a random person of no consequence (please continue to pretend that i am not) if i had a chance? of course! and there's nothing necessarily wrong with that. so why the fucking self-righteous claim of setting the record straight? well, don't worry, she'll probably attempt to clarify this for us…
"There were numerous reasons that motivated me to write this book."
again, ma'am, you did not write this book. you either collaborated on writing this book with someone, or you signed off on a book that was written without your help (but possibly with information you provided). if you DID write this book somehow, it will prove to be so poorly written that you should not want credit for it. also, please stop fucking pretending to be a writer.
"One of which included timing. It has been almost a year to the day that I became involved in what would later be termed, 'Weinergate'."
…what? i don't even understand this. one of your "numerous" reasons is the fact that it is almost a year after this happened? why the fuck is that supposedly a reason to have written a book? plus, the book will be coming OUT almost a year later. you didn't just start writing it. so shouldn't your "reasons that motivated [you] to write this book" actually be reasons that motivated you to write this book, and not just some shit you make up AFTER it's written?
also, apparently "numerous reasons" means "two, i guess, provided you pretend money is not one of them." we couldn't say "there are two main reasons" instead? of course not.
"But mainly, I was motivated by my need for clarity. I wanted to provide clarification for the lies and untruths, both known and unknown. For me personally, it is important to address how I was portrayed, as well as how my involvement has affected various aspects of my life, as well as those who are close to me."
one, i refuse to believe there's that much to clarify. nothing i have read regarding the revelations has clarified anything; it's just been additional graphic and comedic details. two, you're portrayed as a married woman who was "sexting" a married Congressman. again, nothing i have read regarding the revelations has changed how i see you, except that now i see you as a liar who claims to be a writer and/or not motivated by money.
"The memoir is not specifically about Weiner or his family, it is me explaining my involvement, what has transpired since it all began, and the truth that has yet to be told. It is not about being bitter, it is however to emphasize that only one side of the story has been told, only partially, and in a very controlled way for that matter."
ma'am, no one gives a shit about you or "the truth" if it has nothing to do with Weinergate. and frankly, i don't think anyone gives a shit about you at all beyond your ability to provide them with juicy details, which i guess you do in this article, but i cannot imagine how much MORE this book brings to the table. can't anyone just say something like "i figured if i was going to be tabloid fodder, i might as well get paid for it?"
"The picture portrayed was painted with a broad brush, a broad one-sided brush. It was different, and much more complex than what 'appeared' to be going on and I needed to get my truth out, in my own way."
YOU NEEDED TO GET PAID. THIS SAGA OF WOE IS TIRESOME.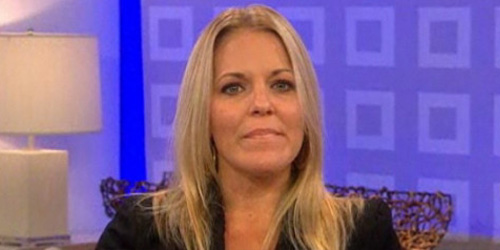 one of America's classiest prostitutes just wants to provide clarification for the lies and untruths, both known and unknown
anyway, it's not like she's going to come off as some classy consort to a powerful man with deep insight as to why he did the things he did.
"Excerpts from the book, which are being published exclusively by MailOnline, show how Weiner, 47, sent explicit messages from his congressional office and boasted about masturbating in the House toilets. In the exchanges he complained that spending time with his wife's parents is 'exhausting' as 'they are a bit backwards thinking'."
fascinating! you mean the guy who resigned for being a weird scumbag was a weird scumbag?
"'Omg. I didn't think I could get any harder. That is a perfect pussy. I'm not used to such a perfect pussy. Baby you're beautiful.'"
ah, "reason that motivated you to write this book" number four: the text messages describe you as beautiful and "having a perfect pussy," and why not get those claims into print, right?
"He boasted about his performance in a debate with Mr Turner that Ms Nobles had watched. … 'Just another rich businessman trying to buy himself an election… like Bloomberg.'"
him cracking on Bloomberg is the only thing that's interesting to me, but then i generally assume that no one likes Bloomberg, as he seems like a reprehensible human being. i certainly don't care for the man.
so then we get some excerpt from this book to get us foaming at the mouth for the thing, which doesn't seem like an effective strategy to me, but hey, what do i know?
"If anyone would have told me a year ago what would have been in store for me just one year later, I would have never imagined in my wildest dreams."
moving past the horrible writing behind "told me a year ago what would have been in store a year later" (making it possible she DID write some of this), your "wildest dreams" were to send photos of your vagina to a Congressman? and to be vaguely involved in the resulting scandal? these are very mediocre dreams.
"It all started when I posted a few comments to a Congressman's public fan page. After I made a few provocative comments on the posts and pictures on Anthony Weiner's public page, I logged into Facebook one day and found a 'Friend Request' from Anthony Weiner."
so in an effort to "get your truth out," you've proven to me that you're the kind of classy lady who's just randomly posting provocative comments on a Congressman's fan page. this does not seem like a significant improvement in how you're portrayed.
"At the time, I did begin to think about the possibility of him hiding from someone, another female perhaps, nevertheless, we continued. In retrospect, I realize many of the questions that arose or suspicions that grew, were actually plausible, as the aftermath provided many answers and affirmed my suspicions."
more shitty writing. but also, was it really a mystery that a married Congressman was hiding from his wife? you've talked at length about remarks referring to her, and to things that make it clear you were actually talking to Weiner. yet we're pretending it was all just suspicions?
"I had been venting to Weiner about my situation with my husband – not all of our conversations were dirty talk. We got emotional and serious about our personal situations on certain occasions when one or both of us had to vent."
ah, sexting the congressman while married yourself. again, another vast improvement in her public image.
here's the bottom line: Nobles is a whore and whores trade on their sexuality to make money. that's the way the job works, and we shouldn't pretend otherwise. having done her part of the sexting scandal, Nobles can either a) attempt to improve her image and atone for what she's done by acting in a mature and classy fashion, possibly expressing some remorse or b) attempt to cash in. she's gone with option b; it is what it is.
maybe i'm just jealous because i wish someone would give ME a book contract to write poorly? it's possible.