so as we're always speaking of completely unnecessary topics and the like, i figured i would make this week's "overdue and totally required to fill some space" update about ranking all the teams in the NFL from 1 to 32 in order of my preference. this isn't just done on the fly; some time back i ranked them in order to quickly solve debates about who i should root for in any given situation. the Cardinals are playing the Texans? consult the list! so now you, gentle reader, are going to have to pretend that this makes for a worthy update. sucks to be you! i mean, i'm going to try and makes some jokes, but it is what it is.
also, i figured it would be better to rank these teams "most favorite" to "least favorite," since it's pretty much common knowledge who i root for, sadly. this preserves the element of surprise! or something like that.
janklow's beyond unnecessary ranking of NFL franchises from 1 to 32

01. Oakland Raiders
so my devotion to the formerly-great Oakland Raiders is pretty much common knowledge; it's been sort of a rough patch for us since 2002 or so (and i hope Bill Callahan burns in hell for all eternity). still, there's no likelihood of said devotion ending, and i can at least say i've been alive for two-thirds of their Super Bowl wins, even if one of them is practically a technicality. they may currently fit the definition of a "once-proud franchise," but i refuse to believe there's any better team to support than the one Al Davis built from misfits, cast-offs and other assorted characters.

02. Washington Redskins
this one basically boils down to familial connections (essentially everyone in the family but myself and my grandfather are Redskins fans) and location, location, location; as a child in Maryland, you rooted for the Redskins or the Colts… and the Colts left when i was five, at which point most locals had to throw in their lot with the Redskins or become some kind of bastard Steelers fans, which is just a sad position to find yourself in. i suppose it's fitting that, much like the Raiders, another top selection of mine is a "once-proud franchise." so it goes.

03. Baltimore Ravens
and thus we come to the local team that actually seems competent and successful, even if that's only by comparison to, well, the Redskins. while i hate when your local area loses their franchise name and colors and history (damn Colts), i think it's fair to say that Baltimore did a competent job of getting a good replacement on those fronts … and, of course, winning the eternal hatred of Browns fans everywhere by seeming to immediately win the Super Bowl that the Browns never could. hey, such is life. and i'd think Cleveland would be used to disappointment.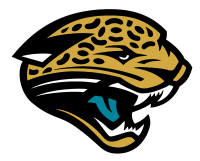 04. Jacksonville Jaguars
so it seems odd to rank the Jaguars #4 when no one seems able to actually find any of their fans out in the wild, but here's the rub: at the time of their founding, i had family in Jacksonville, leading my grandmother, a die-hard Redskins fan, to facilitate their purchasing of Jaguars season tickets, which is also the story of "why my die-hard Redskins fan grandmother has a bunch of Jaguars paraphernalia." sure, she then abandoned them when she got her Redskins tickets, but to this day, i have a major soft spot for these guys.

05. Carolina Panthers
for such a recent (and often unsuccessful) franchise, this might seem like an excessively high ranking, but it's mainly based on two things: the coolness of black jerseys and the Redskins under Steve "Supposedly A Football Genius" Spurrier discarding running back Stephen Davis, then my favorite Redskin. Carolina picked him up, after which he then outran not just worthless Spurrier free agent pickup Trung Canidate … but the rushing yards of ALL Redskins for that year. and that's how you tell the team that cast you off "fuck you" in style.

06. Tampa Bay Buccaneers
some might surmise i have a think for pirate-themed football teams, and that might be correct, especially once the Bucs update their uniforms and achieved, alongside the Raiders, the dream of bringing football fans a "Pirate Bowl" … but to be honest, i always had a soft spot for their ridiculous Creamsicle color scheme, their ridiculous "swashbuckler" logo, and their intense terribleness for many, many years of their existence. you just have to remember that the Raiders used to be good, allowing me to enjoy such a thing when it was happening to other people. also, pirates!

07. New York Jets
for many years, i was never a major Jets fan (even if they DID have a player who was seriously named "Al Toon," which you can't make up), but the Irishman is a massive Jets fan for some reason (probably having something to do with being raised improperly), and since he roots for my Raiders as a back-up team, i felt morally compelled to raise and raise my esteem for the Jets until they wound up at #7. also, they generally put a good (if never GREAT) product on the field, so that helps.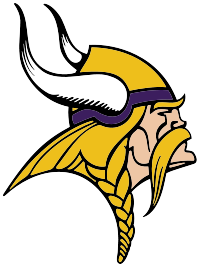 08. Minnesota Vikings
aside from the fact that a sizable portion of my family hails from northern Minnesota, i think much of my football fandom was decided before my birth in the 1970s, when Minnesota was really good, was always losing Super Bowls. it was acceptable to call your defensive line the "Purple People Eaters" and your quarterback "Fran Tarkenton" at the time, names so ridiculous that you had to respect them. this does make it seem like i am fond of teams draped in purple, but this is merely an unfortunate side-effect of the way football works.

09. Arizona Cardinals
now, this is the part of the list where we enter into the batch of teams it's hard to have very strong opinions about. the Cardinals at #9? well, you never seem to meet a Cardinals fan. they've never been that good, so they probably haven't beaten your favorite team much. i don't even care that they took their matching-the-baseball-team-Cardinals look to Arizona. so what the hell, i root for them to beat superior teams. that said, i'm not a huge fan of their newer "mean cardinal" logo. i miss the old, nonchalant, friendly one. he didn't seem too emotional about poor football, you see.

10. New Orleans Saints
the Saints are poised to drop from this spot due to the fact that they've been doing exceptionally well of late, and that brings out massive numbers of bandwagon fans who have "always been Saints fans" … and there are few things i want to do less than side with those douchebags. still, a long-suffering team decked out in black with a saucy logo? this is clearly a concept that i can support. and that Drew Brees seems like a nice man.

11. Houston Texans
people from my former place of employment may know that i was prone to assigning people who claimed "not to be a fan of any team" as Texans fans; they seem like they could use the help. it's ironic that i rank them this high when you consider that a) i HATE the name "Texans" and b) the original form of a team i despise was, in fact, the "Dallas Texans." that said… their little bull logo is adorable and no one seems to like this team. so what the hell, i rank them 11th.

12. Buffalo Bills
a friend of mine and i have a long-standing, contentious debate regarding the Buffalo Bills' four consecutive Super Bowl losses: i think that this was an amazing feat (seriously), whereas he just says "meh, but they didn't win." he's a Giants fan, so obviously he has poor taste and all, whereas i have much sympathy for the Bills, especially considering their stupid name. shouldn't it be "Buffalo Buffalo," which would be incredibly more awesome?

13. Green Bay Packers
i never used to rank Green Bay this high, even despite the comedy of my grandfather, a fairly-conservative gent, rooting for Green Bay when you could make the argument that they're the most socialist team in the league. but the thing is, it's all about Aaron Rodgers. i've been guided to fantasy football success by his flowing beard and golden arm for years now, and it would be wrong of me not to show my appreciation by ranking his team a little higher. even if they DID steal away our Charles Woodson.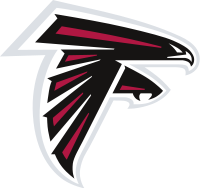 14. Atlanta Falcons
i still kind of miss their incredibly-red uniforms from my youth, but they're still another black-clad team without much success over the years, which leads me to rank them higher than most of the rest. i don't really care for their affiliation with and/or unexplained devotion to Deion Sanders, who i only respect for his musical talents, but they're fun to watch (mostly) and there's hardly any reasons to actively HATE them (mostly).

15. Pittsburgh Steelers
i feel awful about ranking the Steelers this high, i really do, but the thing is, the Steelers are really the long-time rival i begrudgingly respect. even if they DID keep my precious Raiders out of many well-deserved Super Bowls in the 1970s. even if they DID call us a "criminal organization" and i could really, really stand to watch George Atkinson clothesline Lynn Swann over and over and over. it's an organization you hate to hate too much if you like football. unless maybe you're a Ravens fan.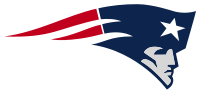 16. New England Patriots
i used to rank them higher when they had their ridiculous "patriot shitting out a football" logo and uniforms and were terrible all the time, but they they got this Belicheck character and started winning all kinds of football games and Super Bowls and totally cheating us out of our rightful Super Bowl trips with goddamn Tuck Rule games. luckily, i have hope that they'll returning to sucking furiously for years and years before i have to drop them down the list too much further.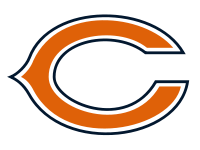 17. Chicago Bears
as much as i like Walter Payton and/or Mike Singletary, and as much as i can appreciate the incredible pop-culture value of that "Super Bowl Shuffle" fiasco, there's just nothing about the Bears that captures my heart in any way. and i always hated those asinine "Da Bears" sketches on SNL; the joke is that they're big fans of the Bears? really? that's it? but since i'm unlikely to be able to get my revenge on George Wendt, i instead take it out on the damn Bears.

18. St. Louis Rams
some people i know really, really hate Kurt Warner, and by extension the Rams. i don't. but i DID grow up for a long period of time when the Raiders were in Los Angeles, and so i somehow developed a distaste for "that other Los Angeles team," which really doesn't make a hell of a lot of sense. maybe i should just say that i hate the Rams because i hate Nelly, which at least seems like an incredibly solid reason for hating something. that goddamn Nelly!

19. Detroit Lions
i've never been a massive fan of Barry Sanders, and there's pretty much no reason to be a fan of Detroit if you're not a) a fan of Barry Sanders or b) from the Detroit area. much like the Detroit area, the Lions have been declined for years and bringing only frustration to those who spend any time worrying about them at all. i feel pleased for their long-suffering fans when i see them creeping towards respectability (and i've never seen a fanbase as depressed after a loss as i have Lions fans the year they started well and then came out to DC and lost to the Redskins)… but that's it. i'm not much for rooting for the Lions.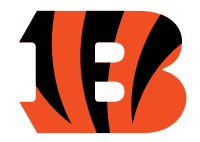 20. Cincinnati Bengals
i know that Cincinnati seems to fit my criteria for a team that i tend to approve of (black jersey, history of non-results when it comes to football), but there's something about the Bungles that never rubbed me the right way. i might have been traumatized as a child by all that "Ickey Woods" nonsense; that's one of those horrible events that it's hard to erase from your memory. it's at least the most likely explanation i've got. oh, and let me also add "why is their logo not a tiger?"

21. Indianapolis Colts
i like Peyton "Cut That Meat" Manning and everything, but i still have the requisite Marylander grudge against the Colts for the shoddy way they picked up stakes and snuck out of town in the dead of night. it's hard for me to get over that in terms of how i feel about this organization, which mainly presents a problem for me when they're playing an asshole circus like New England and i am torn between respect for Manning and hatred for Patriots fans. still, the list must reign supreme.

22. Cleveland Browns
for one thing, if Cleveland was to make the "brownie elf" their actual logo, it would shoot them something like ten places up this list, easily. that logo is too insanely adorable for any football team, and i would be forced to root for them accordingly. also, it's not their logo and thus the best things they have going for them are "Jim Brown once played here" and "Drew Carey seems very fond of them." and that's not much.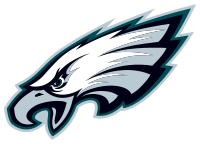 23. Philadelphia Eagles
the Eagles have generally been the NFC East team i had the most respect for, probably because they never managed to win any Super Bowls, especially when playing against the Raiders, and because i think Brian Dawkins is a swell guy. and i DO seem to have some appreciation for Philadelphia teams in other sports. but all that gets you is a boost up the ladder to spot #23, and then you're on your own. signing Michael Vick doesn't help matters.

24. Tennessee Titans
i respect the fact that they developed an utterly insane color scheme, but the fact is, i always hated their former incarnation Houston Oilers. HATED THEM. and it's completely irrational, since the Raiders used to always hand off our elderly players to the Oilers (Stabler and Tatum spring to mind). the only thing the Oilers had going for them in my mind was their solid oil-derrick logo, but once you get past that to the powder-blue jerseys, it goes rapidly downhill.

25. Seattle Seahawks
for one thing, the Seahawks remain our secret former division enemy, and so i will always hold that against them. for another, there was that Brian Bosworth fiasco, which might have given my childhood hero Bo Jackson a great moment in history, but which also created a point of hatred for me. has anyone out there seen Stone Cold? i have .. and i will never forget it. damn you, Bosworth, damn you to hell.

26. Miami Dolphins
this may seem hard to believe, but there was a time when the Raiders were the second-winningest franchise in professional football … and they were second to the Miami Dolphins, which i resent to this day. then you also have to consider the fact that the single most insufferable group of people on the planet are the surviving members of the 1972 Miami Dolphins team. long story short: they're beyond overrated, they should shut the hell up about "popping champagne" once there are no more undefeated teams in a season, and the 1976 Oakland Raiders are the ACTUAL greatest team of all time. there you have it.

27. New York Giants
the major thing i like about the Giants is using the name "New York Football Giants." and i have to admit that they run a classy organization. but beyond that… to hell with the damn Giants. i can't muster up the blinding rage that i can for teams lower on the list, but i CAN laugh to picture my grandmother accidentally hitting a Giants fan who had recently had head surgery in his surgical wounds. i mean, it wasn't on purpose, so that's why it's funny.

28. San Francisco 49ers
San Francisco is the snobby, upper-class liberal enclave on the opposite side of the bay from Oakland, and thus my sworn enemy. and remember when they had the embarrassment of riches in the Joe Montana/Steve Young area that saw them win all those titles and had Montana AND Young hailed as the greatest quarterbacks of all time? well, Johnny Unitas is the greatest quarterback of all time (especially considering that the man had a haircut you could set your watch to) and i don't respect winning a lot of Super Bowls unless the Raiders are doing it.

29. Kansas City Chiefs
they may be the AFC West rival that i find myself forced to respect (oldest rival and all, and home to the absolutely most difficult stadium for any visiting team to play in) … but they're still an AFC West rival, and thus they must lose, and lose constantly. and to be honest, i kind of, sort of despise that Todd Haley character they have running things over there, which definitely doesn't help matters as far as this ranking is concerned.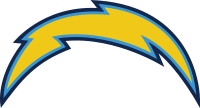 30. San Diego Chargers
the Chargers used to be bad enough that you could hate them in an abstract way, but then they went and got Tomlinson and started beating the Raiders all the damn time, and that just cemented their place in my ranking: i totally wish they would all die in a fire, and only slightly less than the two teams ranked below them. and you know i mean a proverbial fire, of course… except maybe for Tomlinson. and Philip Rivers. and… well, i guess i better stop here before it gets any worse.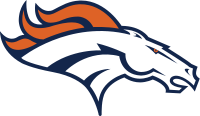 31. Denver Broncos
let me use this slot (as the ranking is probably pretty self-explanatory) to point out the following: the Denver Broncos, and by extension Mike Shanahan, have NEVER won a Super Bowl in which their team wasn't actively cheating by violating the salary cap. NEVER. so one should keep that in mind when you hear talk of the franchise's proudest moments, or of Shanahan's supposed brilliance, spoken in the holier-than-thou manner that Broncos players and personnel were prone to speaking in.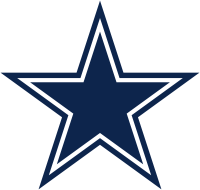 32. Dallas Cowboys
i once watched a documentary on the Redskins wherein some long-ago Redskins player, whose name escapes me, stated something along the lines of "any team with the audacity to call themselves 'America's Team' deserves to be beaten." and that's precisely how i feel. even if i DO appreciate the fact that their owner loved Al Davis and seems to be doing his best to make sure the Cowboys always underachieve.
and that's the list! actual comedy returns next week.